RTM & Infusion
For level : Advanced
Get the knowledge related to safety in the composites business. Deepen your knowledge of RTM & infusion technologies thanks to the exercises to be carried out with the equipment of our boxes. The Composites Expert software, functional memory, will allow you in this educational approach to make the right decision in your technological choices.
Plateform access 10 weeks
Pedagogical means provided :
&nbsp Digital training
&nbsp Educational tutor
&nbsp Box 1 - Advanced, allows you to perform 9 exercises, including those of permeability
&nbsp Composites Expert Software
An end-of-course certificate will be delivered to the learner after validation of the various assessments.
Training program
Chemical Signge
Safety equipement (PPE) related to processed products
Resins (matrix)
Fibers (Fiberglass, Carbon, Aramid)
Business sectors
inspect a part
Processes for the elaboration of parts
Manual stratification
simultaneous projection
Injection
Compression
Pre-impregnated Autoclave drapes
Thermocompression stamping
Pultrusion
To know and recognize all the technologies for the transformation of thermosetting and thermoplastic composite materials.

| | |
| --- | --- |
| RTM | Infusion |
| RTM light | Direct Infusion |
| RTM | Indirect Infusion |
| CRTM | Infusion with drains |
| | Sequential Infusion |
| | Mixed Infusion with singularity |
| | Sanswich Infusion |
Viscosity
The volume rate of fibre
The driving force
Polymerization
Gel time
Parameters to be checked before brewing
Degassing
Rules and good practices
Flow regime
Reynolds Number Calculation
Calculation of the pressure loss coefficient
Calculation of the speed of a fluid in a pipe in a laminar flow regime
Factors influencing the loss of charges
The composition of a sandwich structure
Core materials
Rules and practical information
Experimental understanding of physical phenomena related to RTM & Infusion technologies
Semi-rigid boat hull
Carbon Stiffeners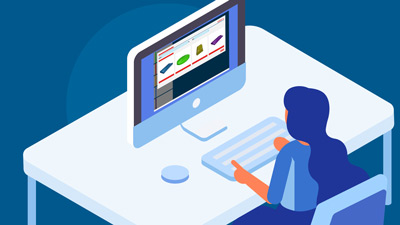 Aeronautical, Boating, Building, Land transport, Medical, Sport & Leisure, Energy, Automotive


10 hours of theory and 10 hours of practice

Composites Expert Software provided

Box 1 - Advanced, allows you to perform 9 exercises, including those of permeability
Prerequisites for this training :
For experienced collaborators (project managers, design offices and methods...) wishing to improve and understand in a practical and theoretical way the mechanisms of the implementation processes.