General knowledge of composite materials
For level : initation
Discover in this training the essential knowledge to acquire the right safety reflexes in the field of composites. Be able to identify all the elements that make up a part made with these technologies. Discover all these transformation processes with a focus on RTM and Infusion technologies.
Plateform access 3 weeks

Pedagogical means provided :
&nbsp Digital training
&nbsp Educational tutor
An end-of-course certificate will be delivered to the learner after validation of the various assessments.
Training program
Chemical Signage
Safety equipement (PPE) related to processed products
Resins (matrix)
Fibers (Fiberglass, Carbon, Aramid)
Business sectors
inspect a part
Processes for the elaboration of parts
Manual stratification
simultaneous projection
Injection
Compression
Pre-impregnated Autoclave drapes
Thermocompression stamping
Pultrusion
To know and recognize all the technologies for the transformation of thermosetting and thermoplastic composite materials.

| | |
| --- | --- |
| RTM | Infusion |
| RTM light | Direct Infusion |
| RTM | Indirect Infusion |
| CRTM | Infusion with drains |
| | Sequential Infusion |
| | Mixed Infusion with singularity |
| | Sanswich Infusion |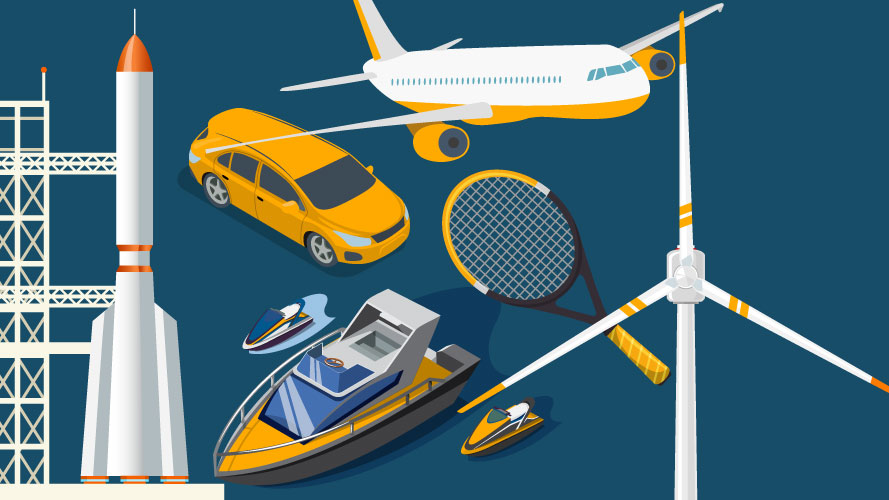 Aeronautical, Boating, Building, Land transport, Medical, Sport & Leisure, Energy, Automotive


Prerequisites for this training :
For people with no knowledge in the composites business or process operators wishing to deepen their knowledge of manufacturing methods.